National Honor Society members this past weekend helping New Hope Community Church package rice and beans for families in need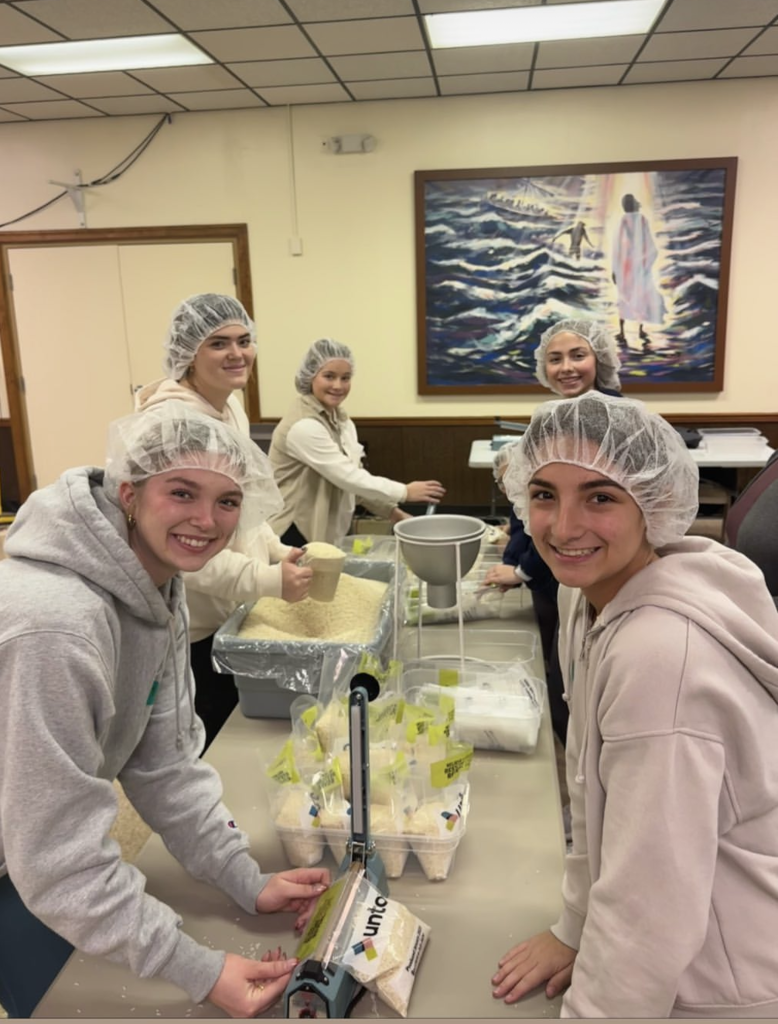 Save the date! Littlestown Athletics Spring Sports Meeting. First year athletes strongly encouraged to attend. Team Meetings will follow the general session.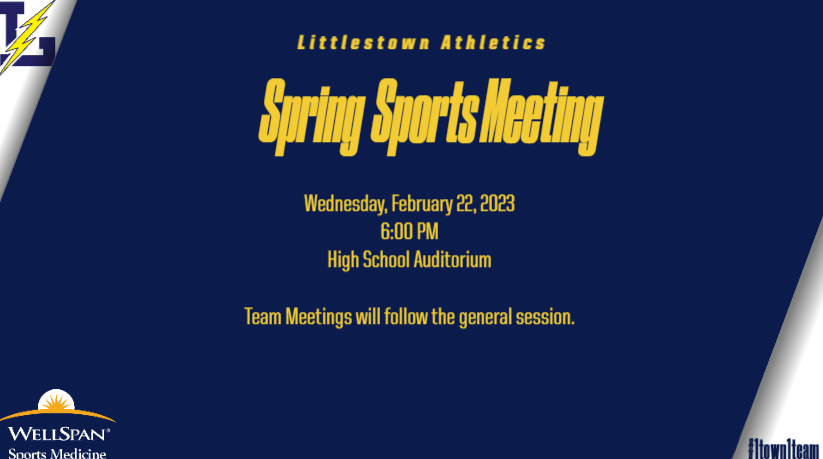 Congratulations to Mrs. Sudak's Artist of the Month for January: Caroline Breen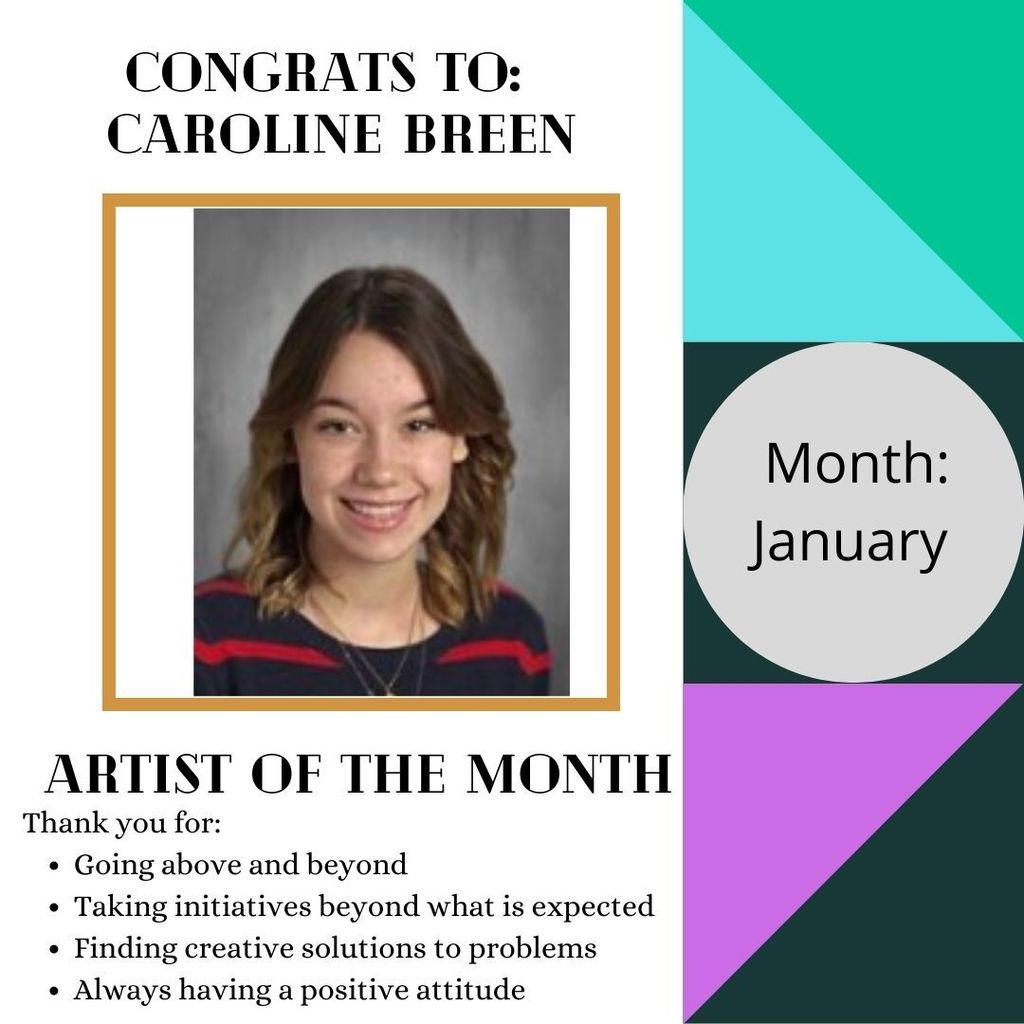 Congratulations to our LHS students for their winning essays in the VFW's Voice of Democracy Essay Contest!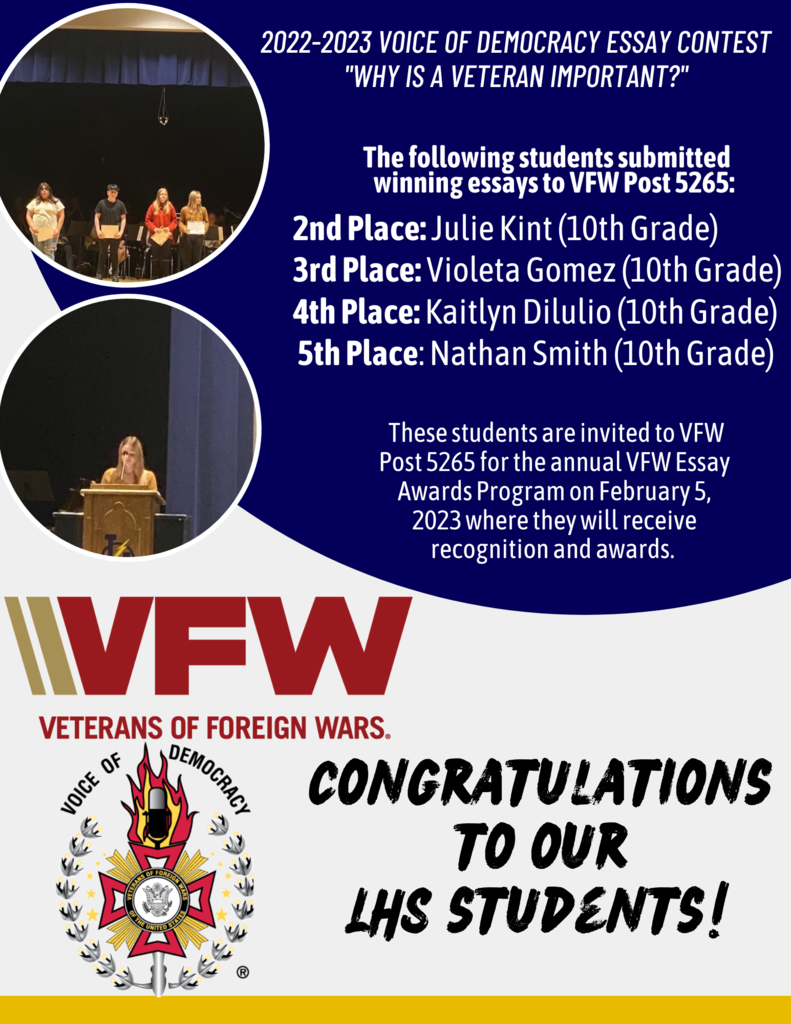 POSTPONED: 1/25 Junior High Basketball games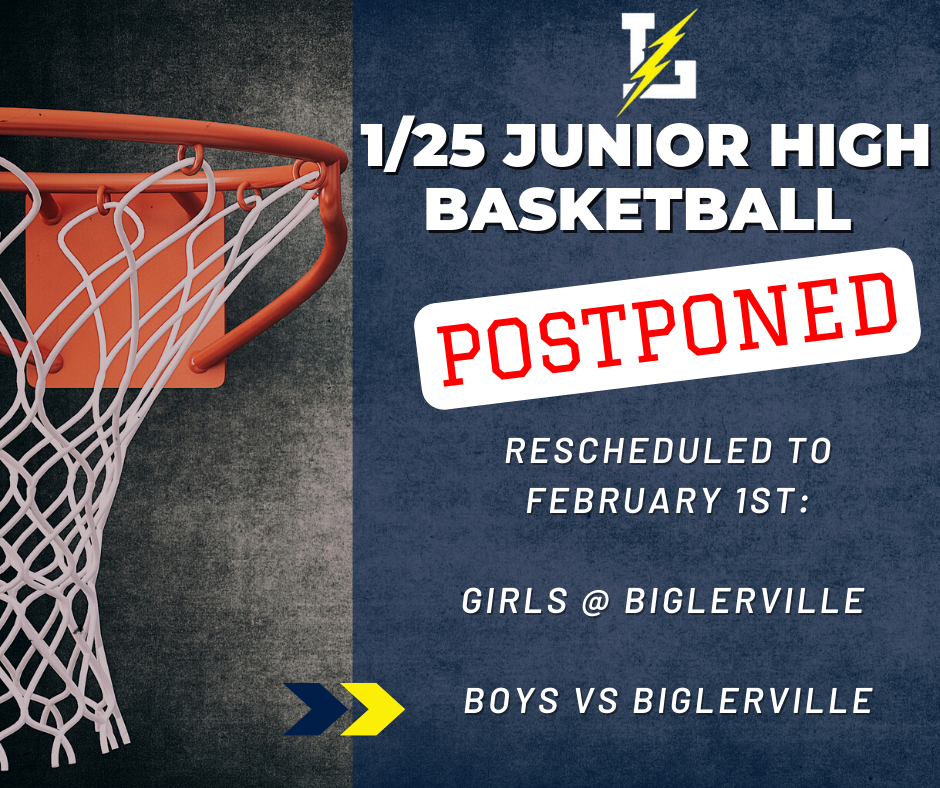 Mr. Capik's photography class playing dominoes with the elements of art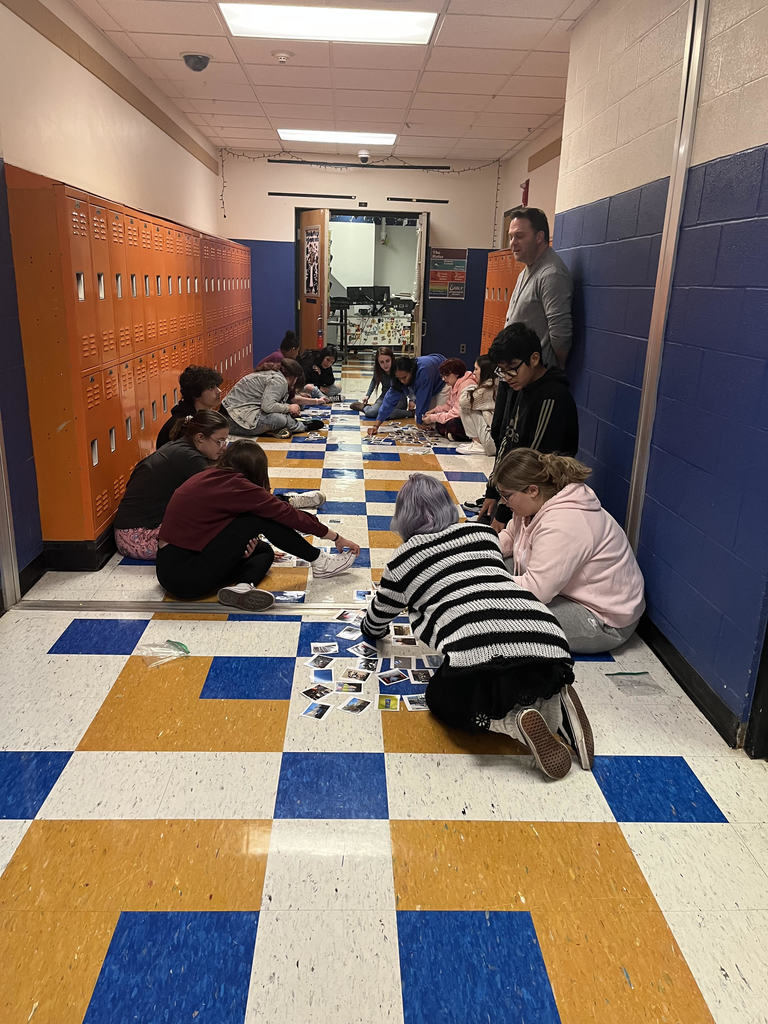 Congratulations to Jake Bosley who hit his 1000th point at Fairfield. Bolt Proud!!!!!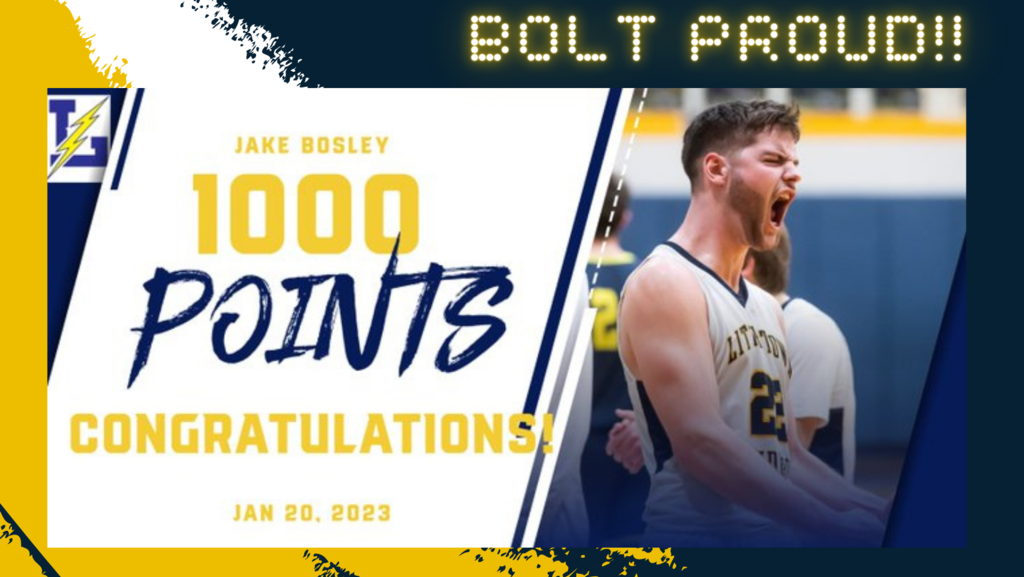 Mrs. Lawyer's AP English Literature class getting interactive while diving into Shakespeare's "Hamlet"!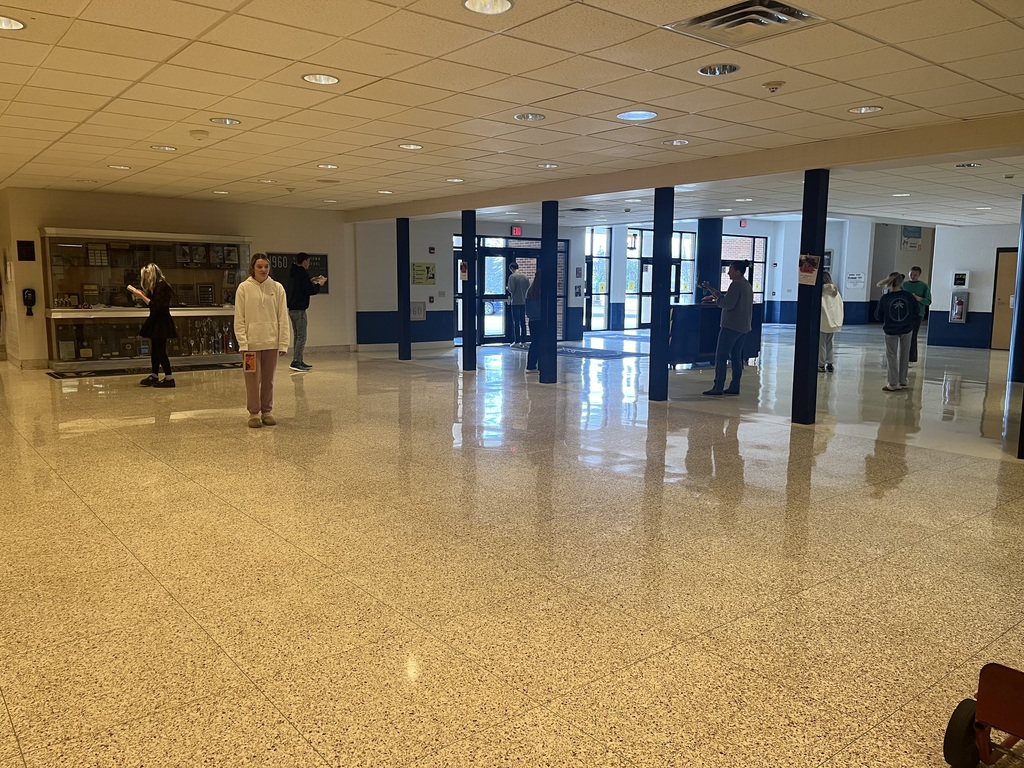 National Letter of Intent Day at LHS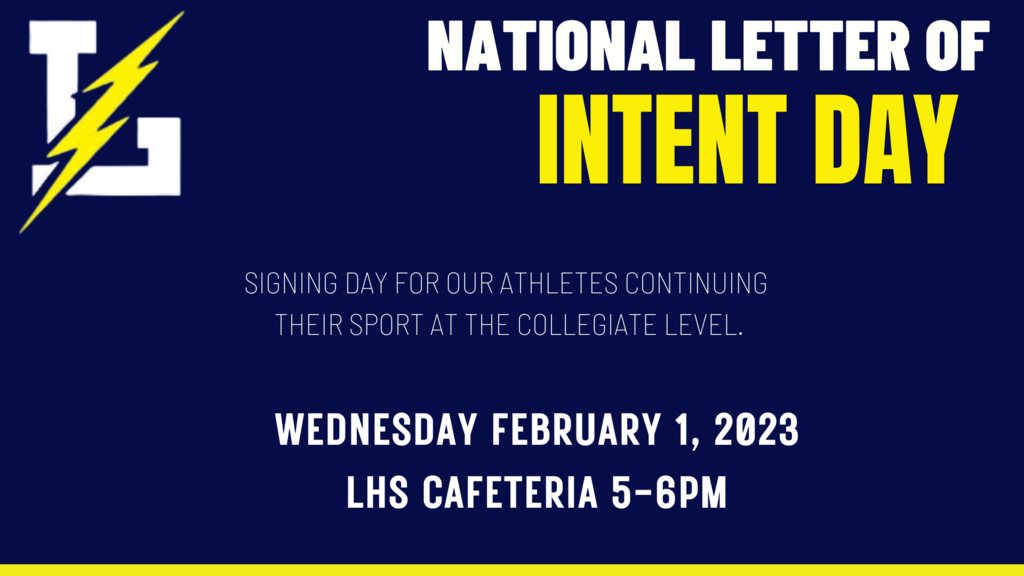 Today is the last day to order LHS yearbooks!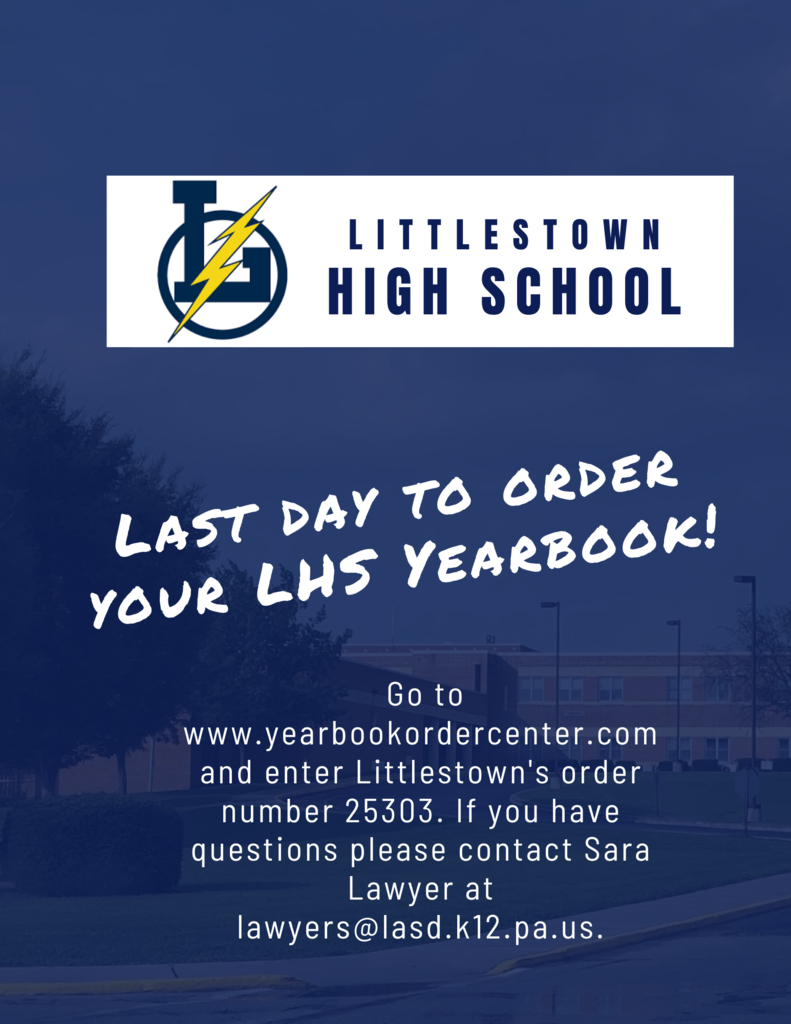 LHS Winter Formal-tickets on sale now!

January Window decorated by the LHS Intensive Learning Support Students!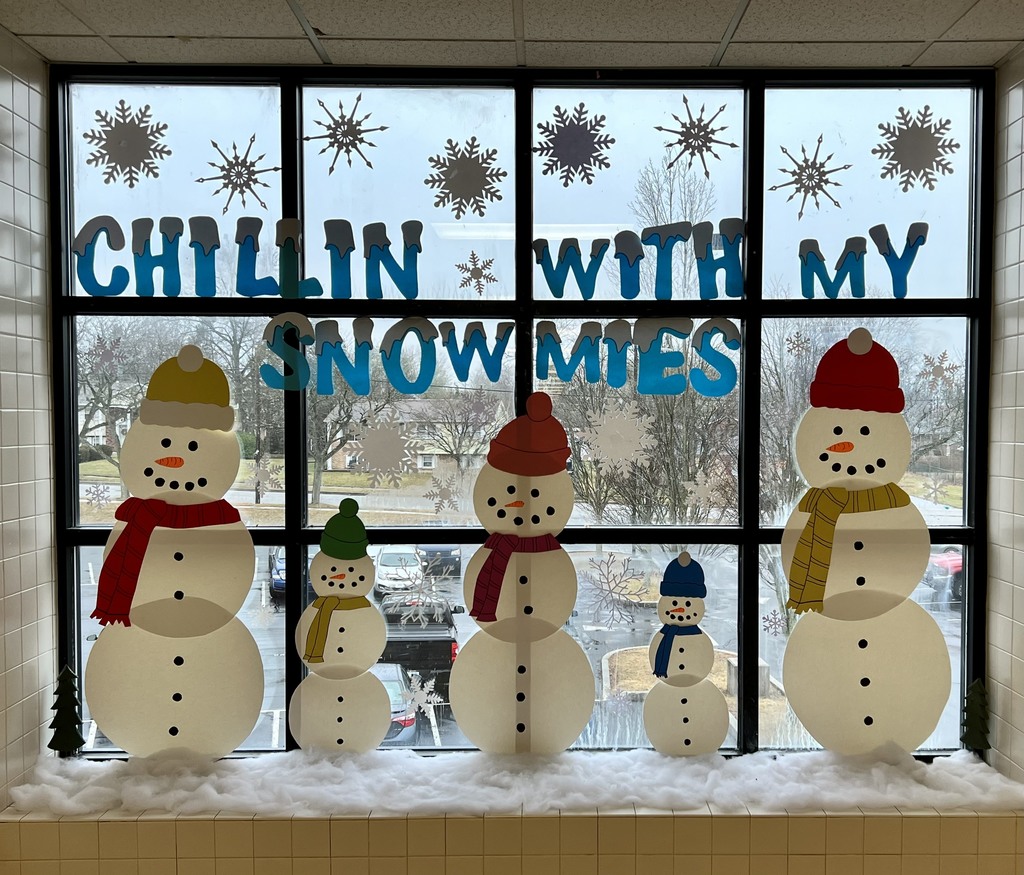 Job Opportunities - LASD is seeking to fill a Seasonal Grounds/Maintenance position to assist the Maintenance Dept. between the months of April-November. Click Employment Opportunities on the district home page for more information and to apply.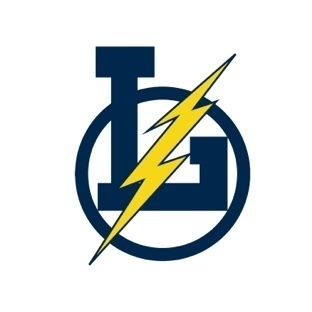 Congratulations to our December Students of the Month who were recognized at our School Board Meeting last night! L-R: Dylan Smeak-12th grade; Layne Bernardi-2nd grade; and Brandon Kabrick-6th grade. Not Shown in picture: Carter Windsor-5th grade and Hannah Hitchner-12th grade.

Mr. Capik's photography class got a little messy learning to capture movement with shutter speed. Here are a couple shots of how they did it and the awesome results! Shout out to Sydney Gladhill and Ira Joswick for their really cool photos!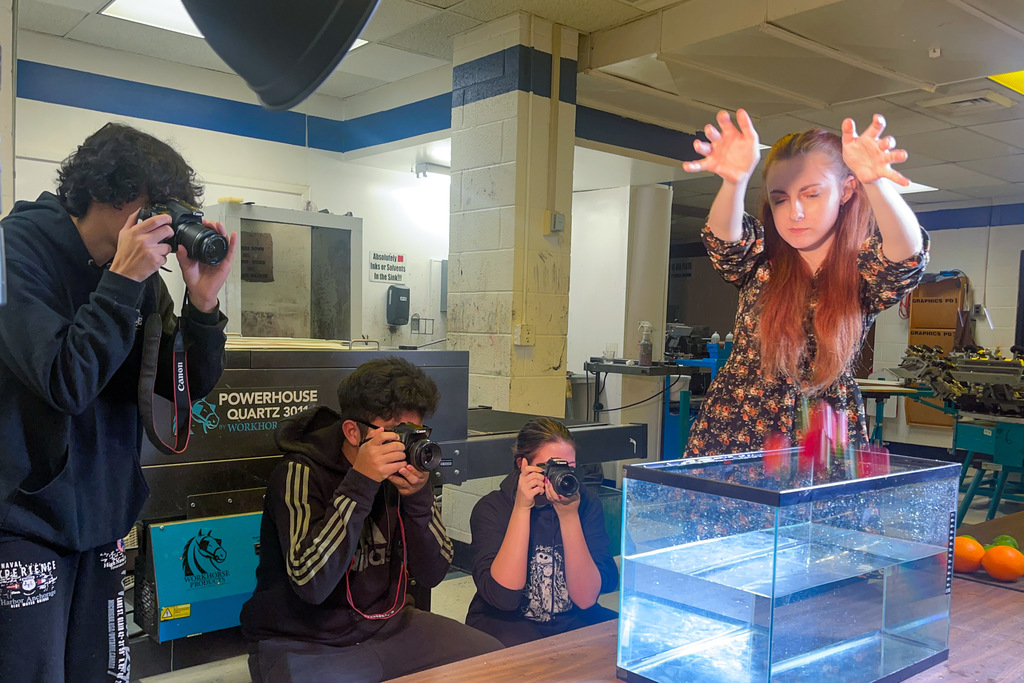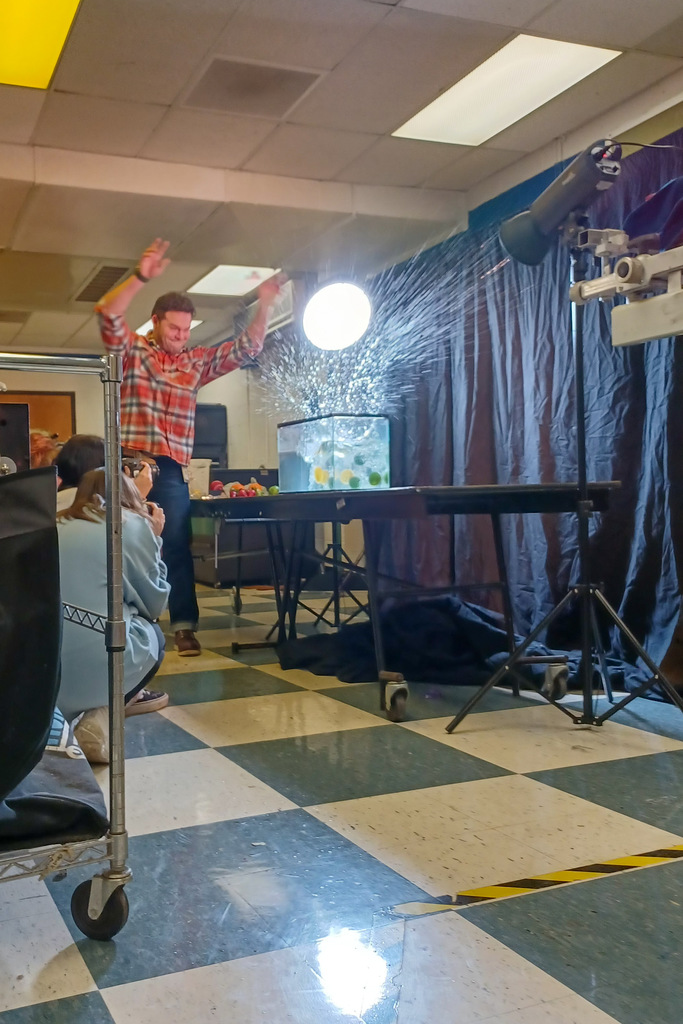 NOMINATIONS ARE NOW BEING ACCEPTED for the 2022-2023 LASD Outstanding Staff Awards! Awards will be given to 5 staff winners - 2 support staff awards, 1 elementary teacher award, 1 middle school teacher award, and 1 high school teacher award! The ONLINE NOMINATION Form can be found here:
https://forms.gle/CqjGKCF9qtCZd4wZ6
PLEASE NOMINATE THAT SPECIAL TEACHER and/or LASD SUPPORT STAFF who has made a difference this year!

Mrs. Sudak's 3D design class working on soap carving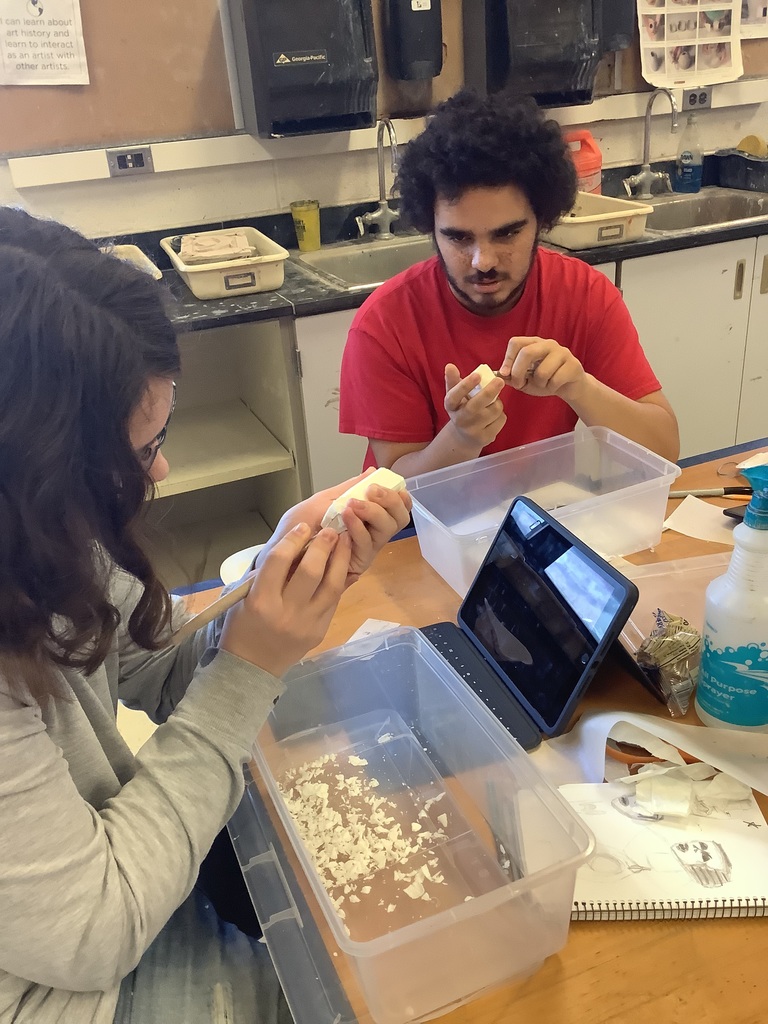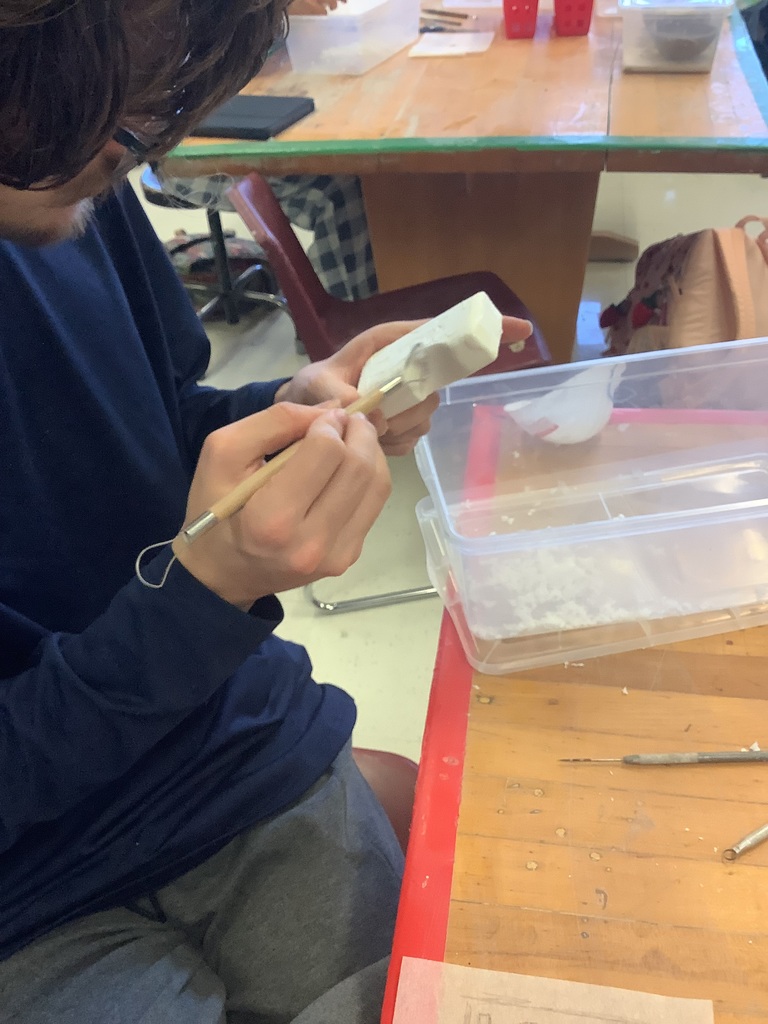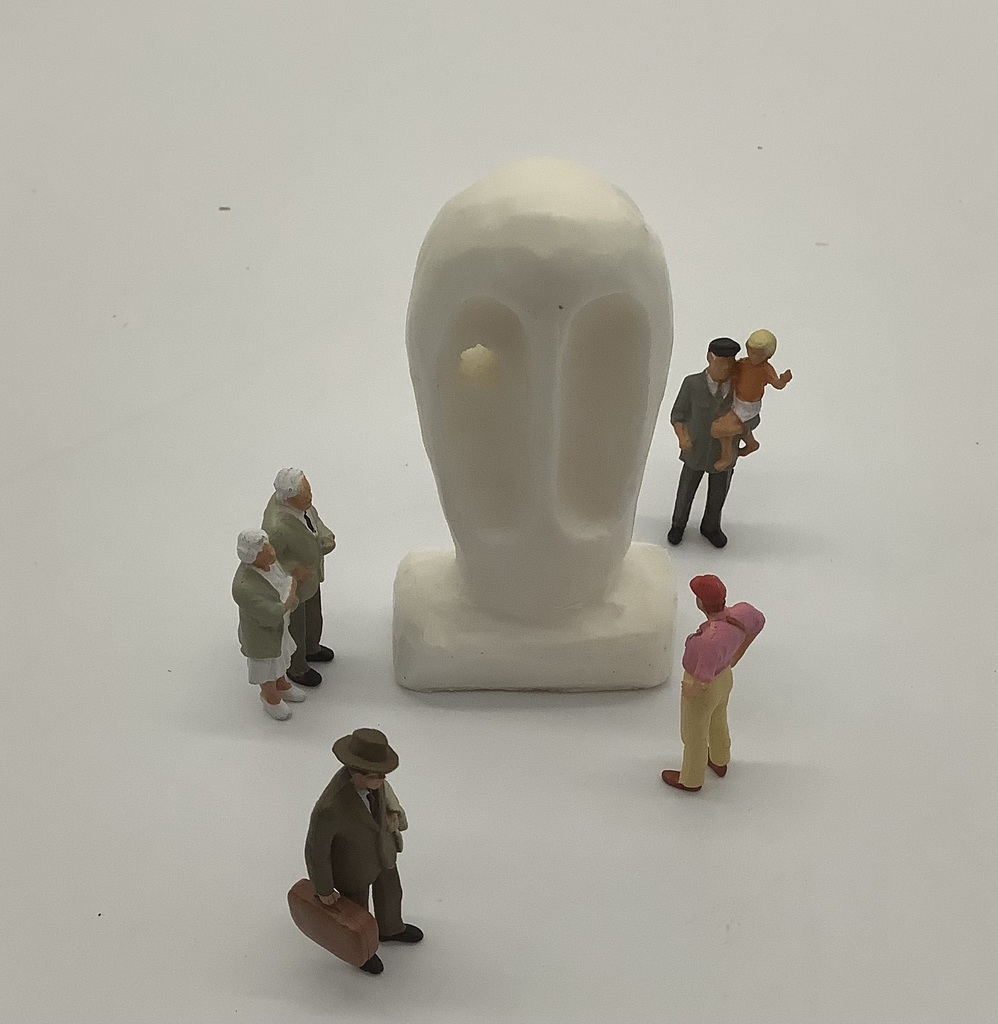 LIVE STREAM INFORMATION-tonight! Littlestown hosts a YAIAA boys basketball clash when the Colonials of New Oxford visit the Thunderdome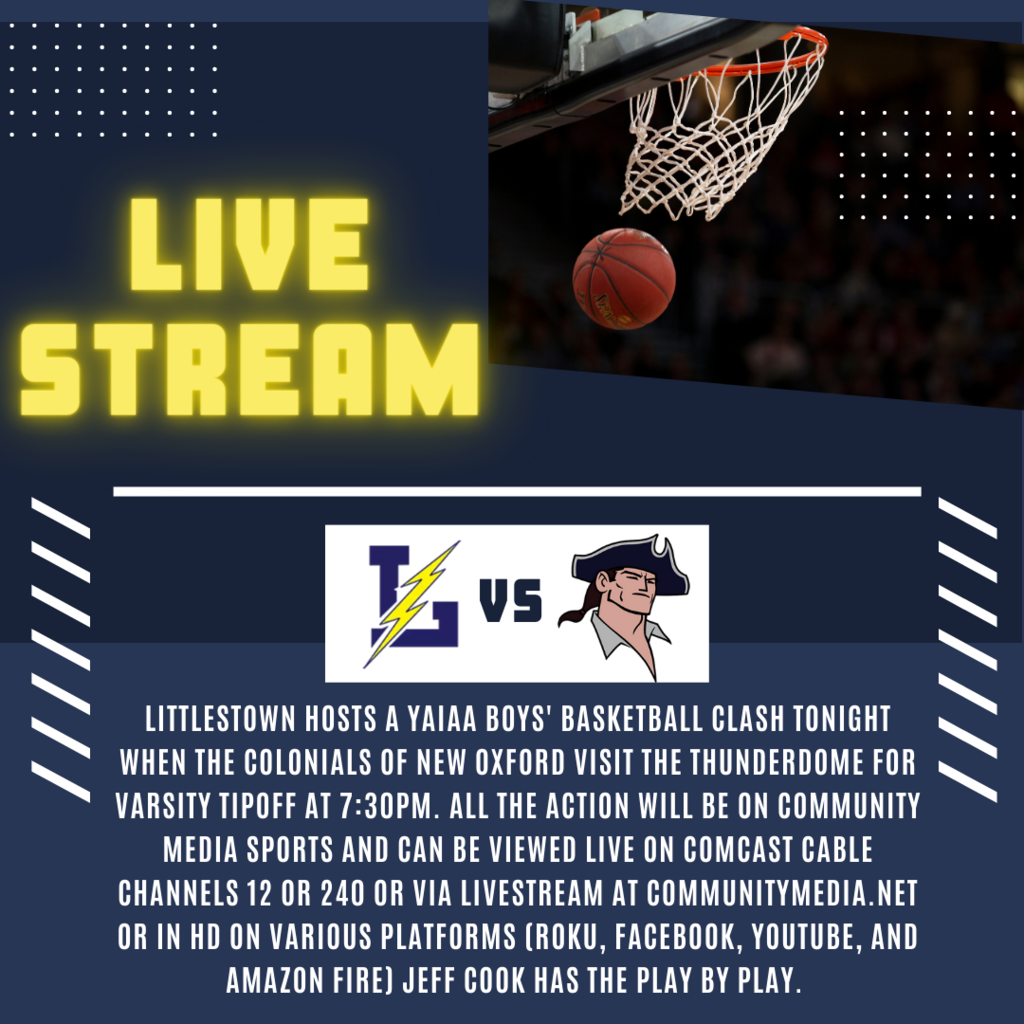 Sandy Clingan, Head Custodian at the Littlestown High School who was recognized as our January Staff Spotlight to the Board on January 9th. Victor Trone introduced Sandy to the Board. She started at LASD in June 2006 as a full-time custodian at the high school. In 2015, the head custodian position came open and Sandy filled the position while it was vacant. We were unable to find someone for the position and Sandy agreed to accept the job by request. She is a hard worker and never complains of being short staffed. During the time Sandy has been the head custodian, she has never had a full staff and at times 50% of staff were vacant. Sandy won the LASD Outstanding Support Staff Award in 2015. She is a great asset to our support staff team and the Littlestown High School. Keep up the great work Sandy! We appreciate you!