Don't know what you're having for dinner? Stop by the Gettysburg Panera to support LHS Mini-THON and the fight to end childhood cancer. Bring this flyer (or show them this digital copy) Monday, December 6th between 4:00 pm and 8:00 pm and 20% of the proceeds will go towards the Four Diamonds Foundation. See you there! FTK! For the kids!

To get everyone excited for the holiday season, our LHS Student Council has planned a fun spirit week! Please join us in participating!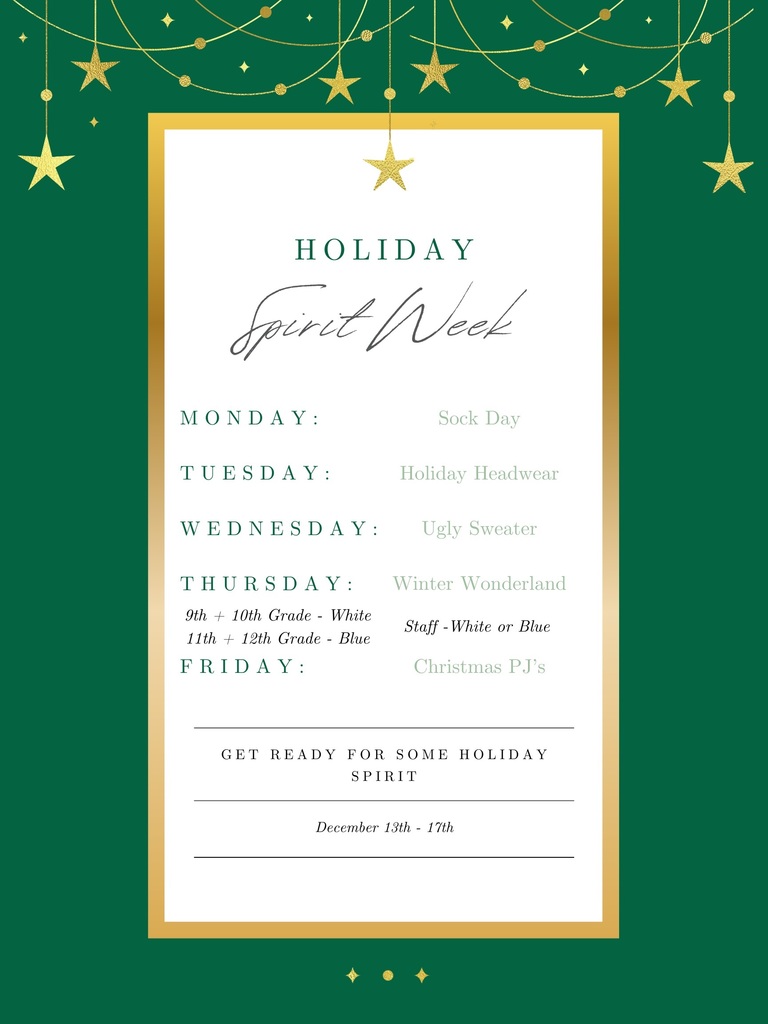 Mr. Staub and his intro to Business class working on Team Building and Leadership Skills.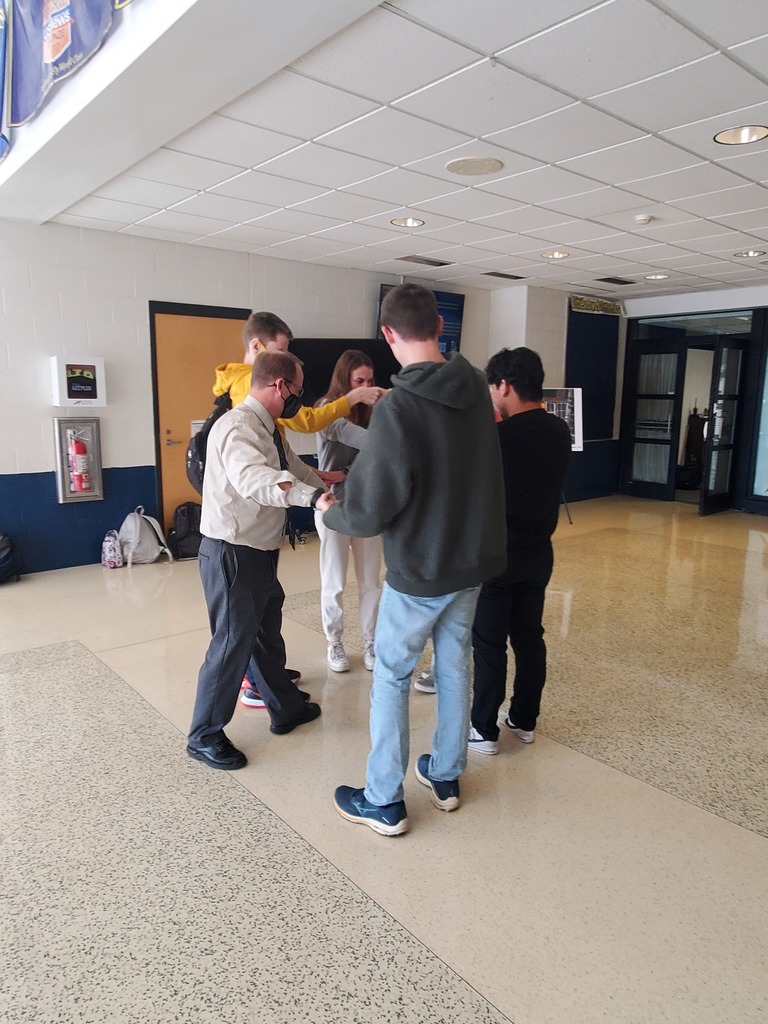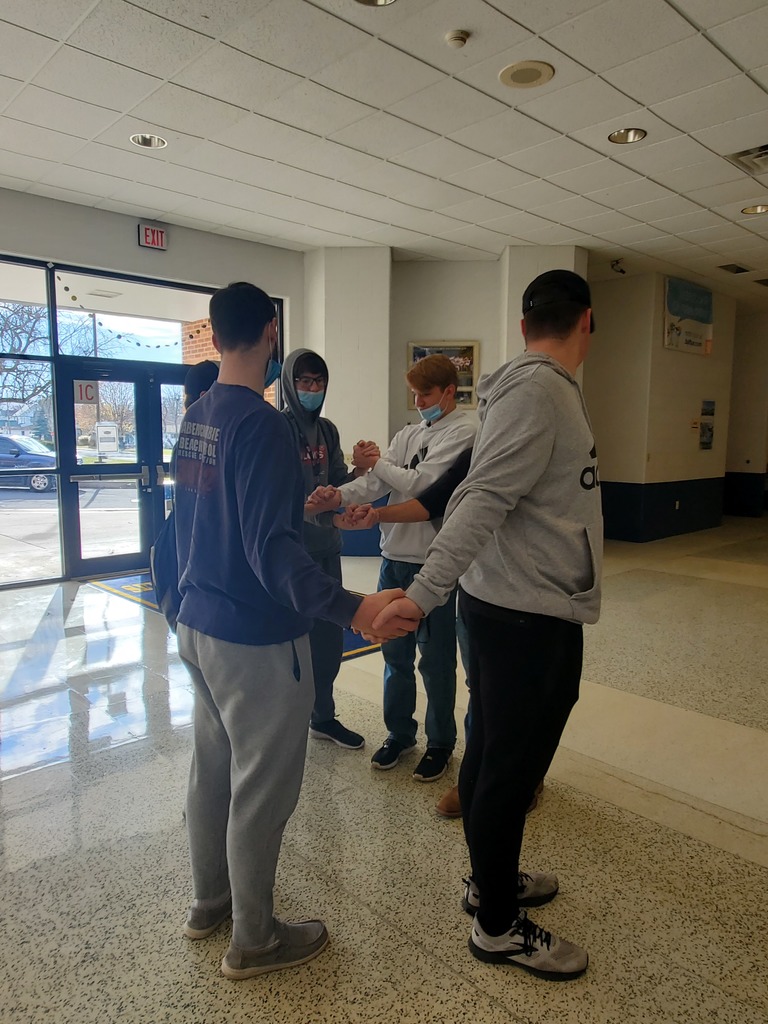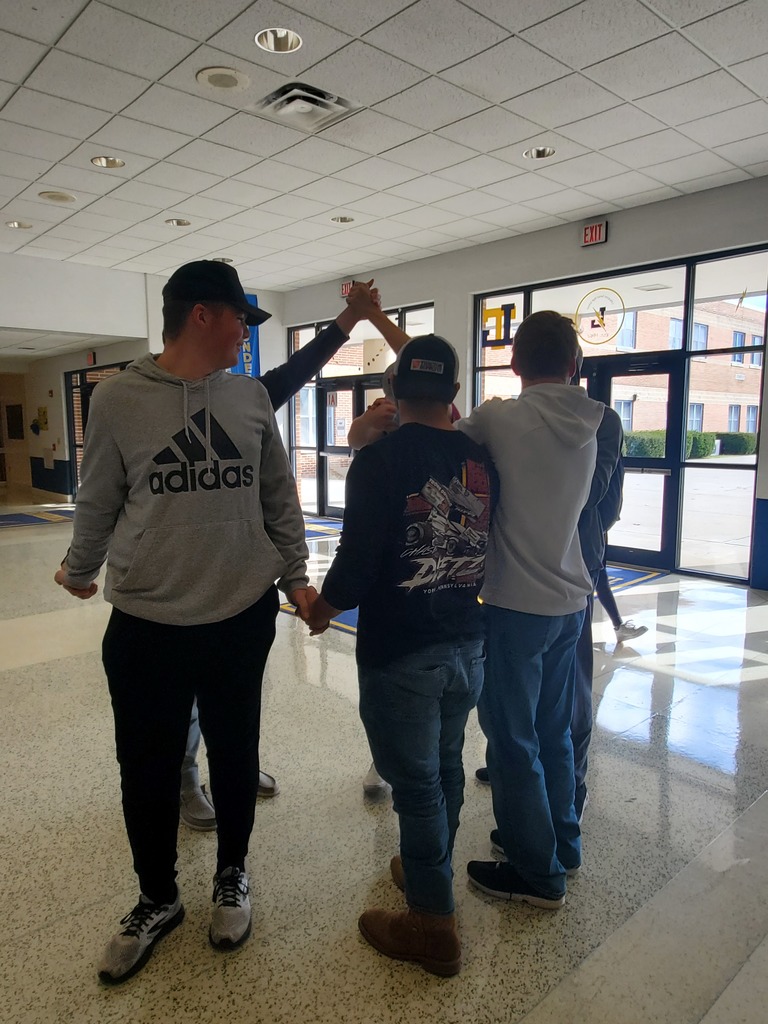 Mrs. Lyon's Conceptual Physics classes learning with a hoverboard.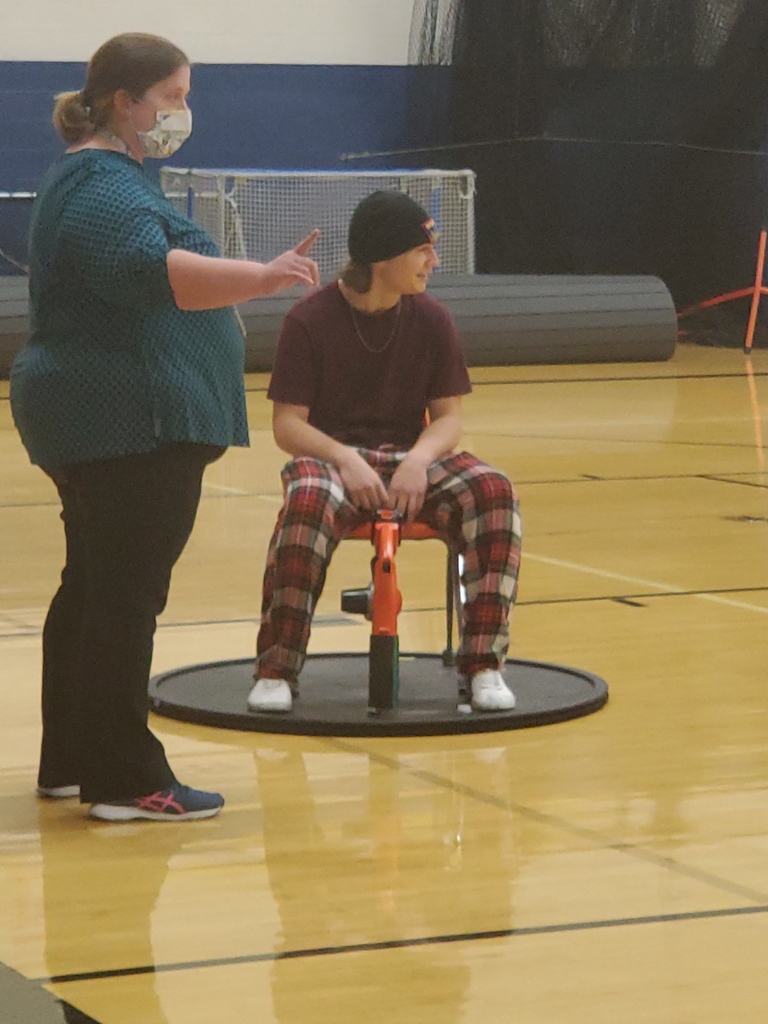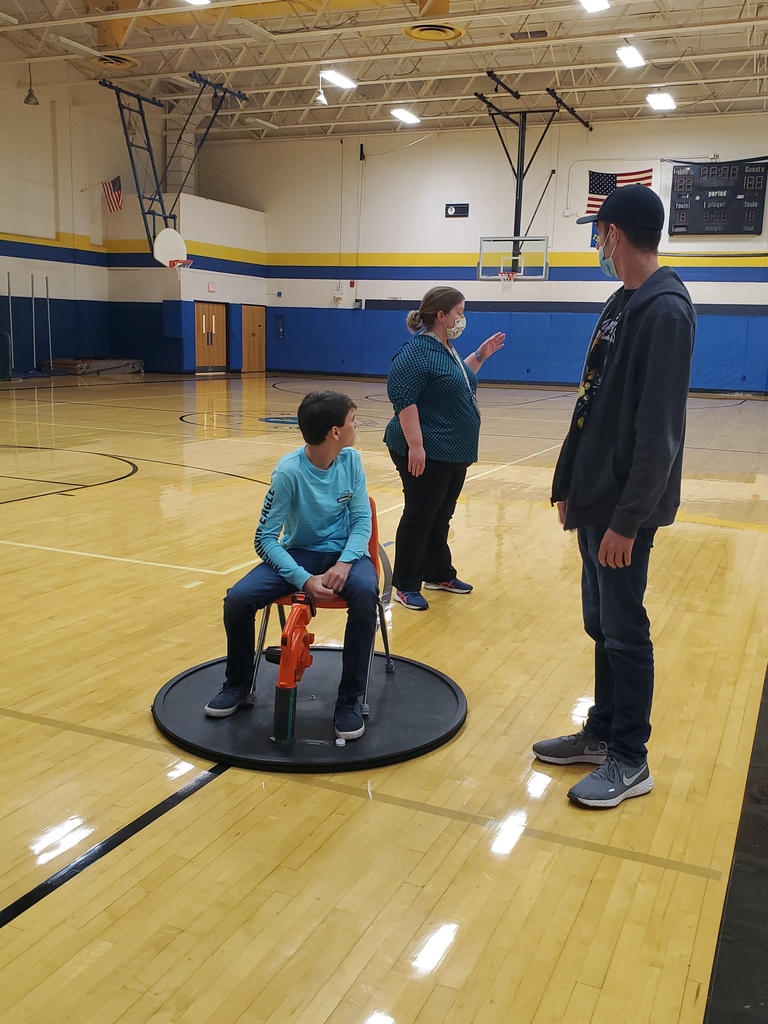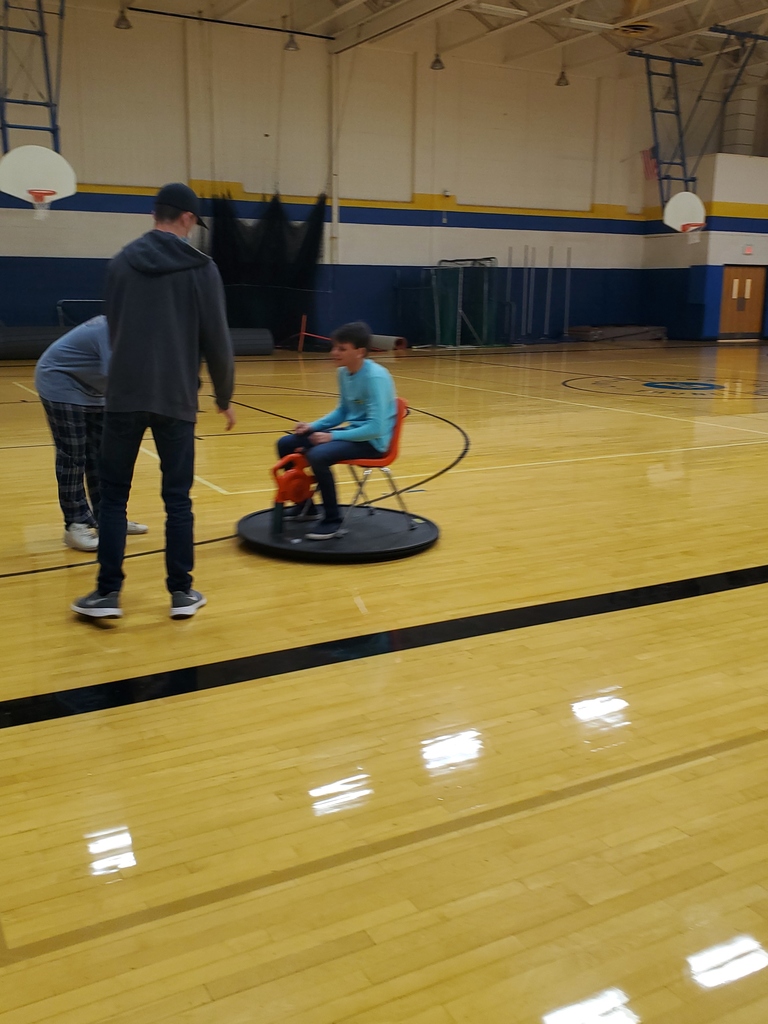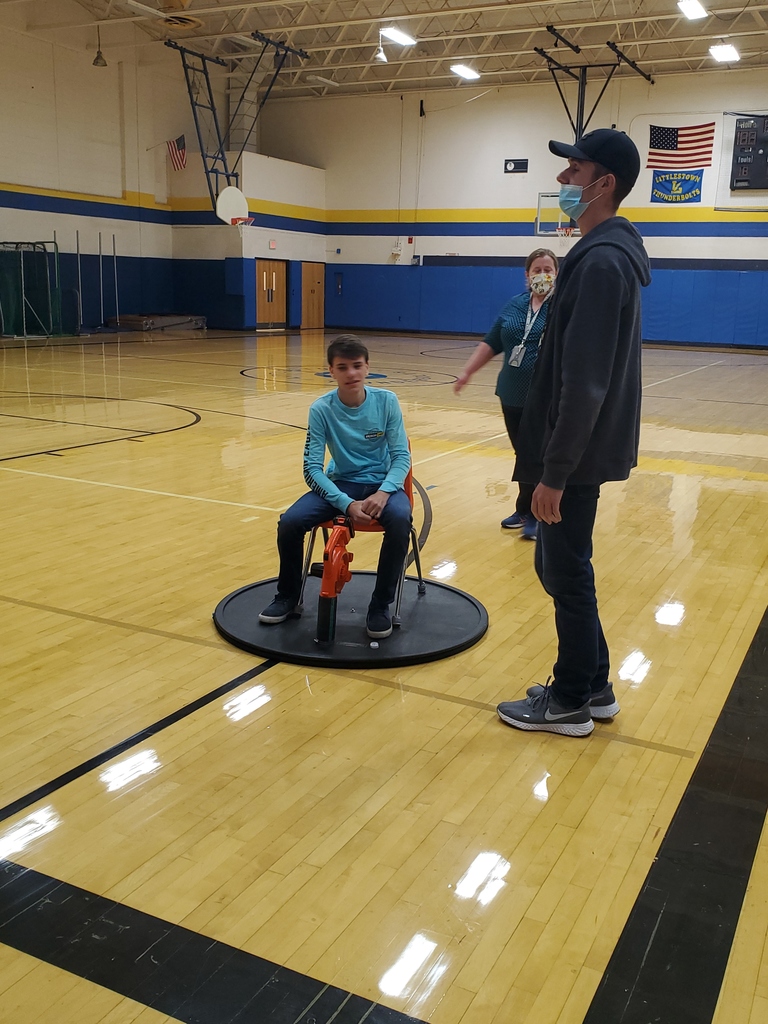 If you're at LHS over the holiday season, be sure to stop and admire the beautiful blue and gold themed Christmas tree in our lobby!

Mr. Brant's Ag Construction class is taking some time today to go over the final instructions and details to complete their sheds. Our students have put their skills and knowledge to the test with such a major project. They should be very proud of their hard work! The sheds look AWESOME!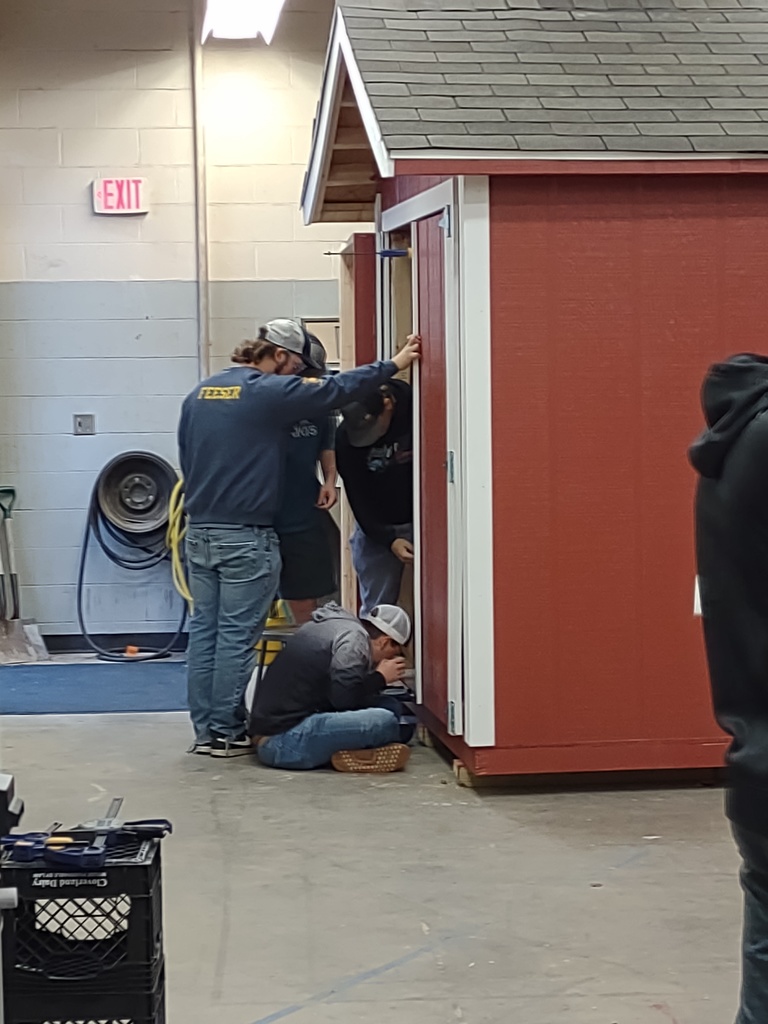 Please welcome Shellee Young to Littlestown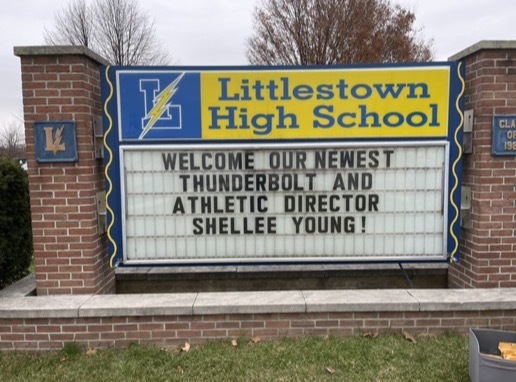 The winter sports season (for grades 7-12) is almost here! Friday, November 19th is the first official date of practices. Make sure your paperwork is on file in the athletic office and your ImPACT test is completed (if needed) prior by 11/18/21!! Contact the athletic office if you have any questions.

Today our sophomore class had the opportunity to hear from our Adams County Technical Institute (ACTI) representatives (pictured below with Mr. Hartlaub). The program supervisors spoke about the various technical programs they have to offer. ACTI has partnered with LHS to give our students a chance to participate in a two-part career program of their choice for their junior and senior year. Such programs include, but are not limited to, Culinary, Early Education, Law, Diesel Mechanics, Carpentry and more! If you have a 10th grade student interested, please have them see Mr. Hartlaub in the Counseling Office for more details!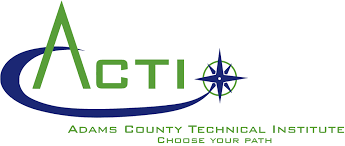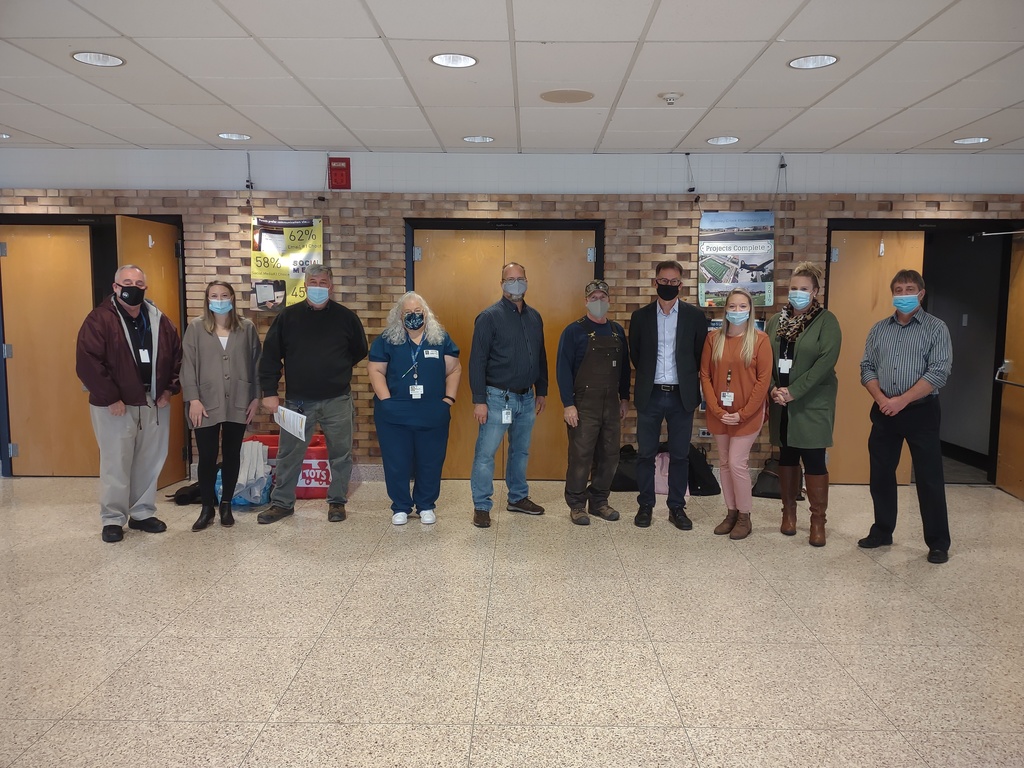 Congratulations to Makayla Orwig for signing to continue her Volleyball career with Shepherd University!!!!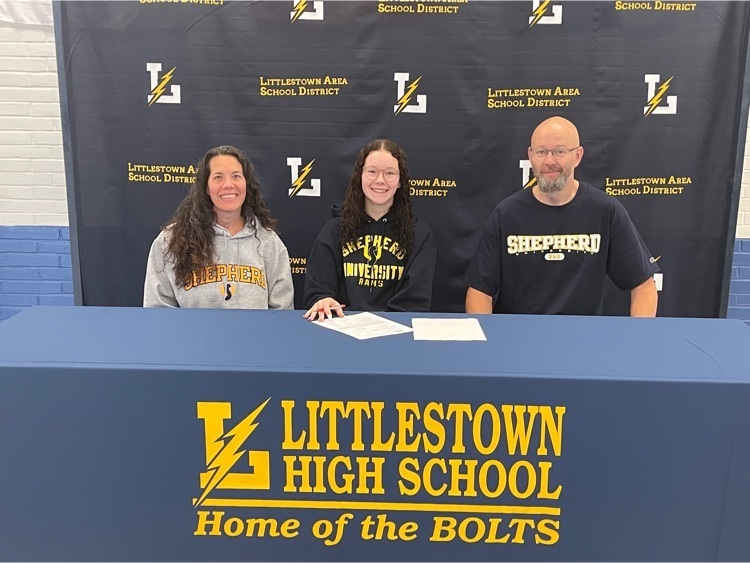 Dear Parents and Staff, Earlier this week we were informed that the Commonwealth Court of Pennsylvania issued a decision invalidating the Face Covering Order issued by the PA Acting Secretary of Health. However, following that decision, the Pennsylvania Department of Education (PDE) notified all school districts that the state has filed an appeal of the Court's ruling. The appeal has triggered a "stay" of the Court's ruling, which means the mask order issued in September 2021 remains in effect. We also received a notice from the Governor indicating on January 17th, 2021 the state-wide mask is anticipated to end and become optional at the local level. The Pennsylvania leadership at the DOH, PDE, and Governor's office continue to send mixed messages and provide inconsistent information. The mixed messaging and timing of such communications has created a significant distraction to the educational process. Thank you all for remaining patient and not reacting immediately to such abrupt changes in policy by the state. LASD is currently providing a masking choice with the exception process therefore no immediate changes are necessary at this time. In August of 2021, we indicated we would reevaluate the Health and Safety plan at the halfway point in the school year. We will present an updated Health and Safety plan in December of 2021 with expected implementation in January of 2022. Should we receive official communication from the appeal prior to the new year, we will inform you of any changes. Most likely mitigation efforts will begin to be relaxed around face coverings and quarantine in the near future. Thank you for your continued support, patience, and calm approach on this long COVID road we have been driving. Chris Bigger, Superintendent
Happy Veteran's Day Mr. Lefebvre our guest speaker. Winning Students gave their Voice of Democracy speeches. The band and chorus did a great job as well.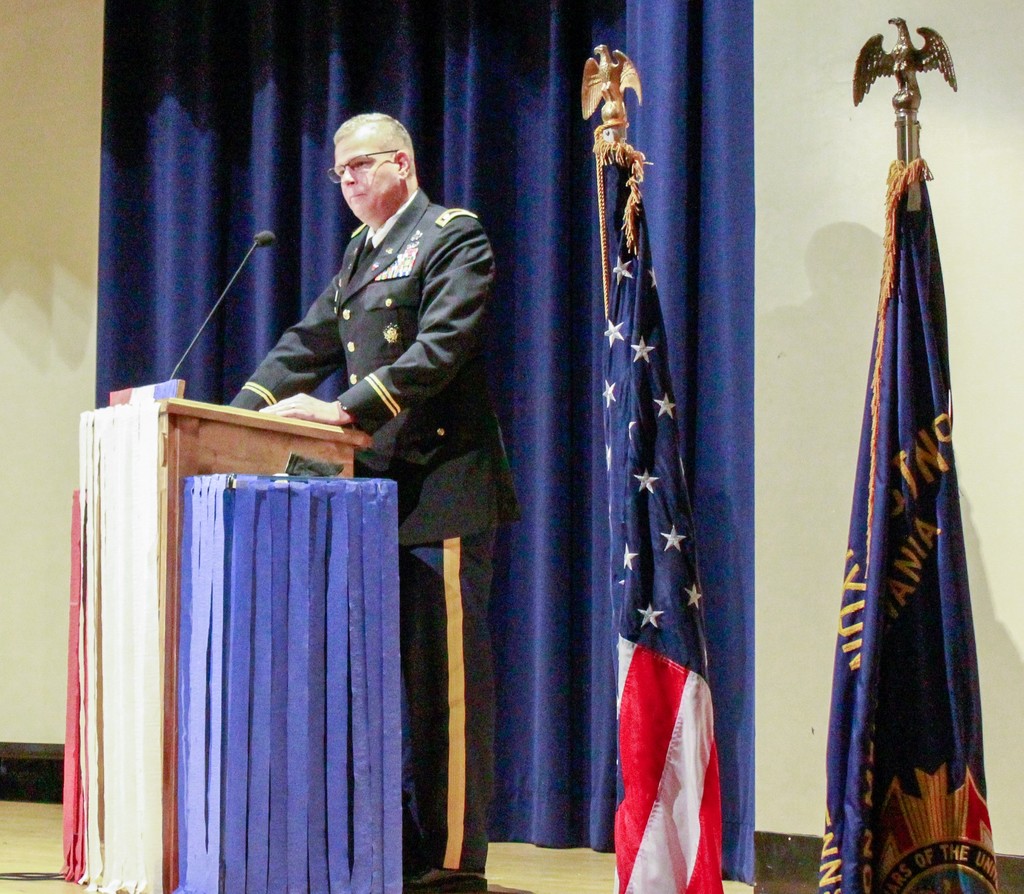 The winter sports season is almost here! Friday, November 19th is the first official date of practices. Make sure your paperwork is on file in the athletic office and your ImPACT test is completed (if needed) prior by 11/18/21!! Contact the athletic office if you have any questions.

Need something fun to do tonight, 11/10? LHS Mini-THON is hosting a boy's volleyball powderpuff event in the high school gymnasium. All profits go towards the fight against childhood cancer! Games will go from 5pm-7pm Adult Tickets- $4.00 Student Tickets- $2.00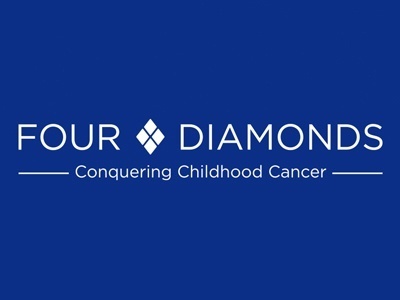 Reminder that high school yearbooks are on sale now at
www.balfour.com
. The price will increase December 15. Don't delay, order yours now for the cheapest price of the year. Also a reminder, that extra books are NOT guaranteed.

Parents/Guardians and Staff, A reminder to take the Community Survey! The same as our past surveys in 2015, 2017, and 2019, your feedback and results lead the way for many of the improvement efforts in LASD. We want your feedback! Take the Survey at this link:
https://www.surveymonkey.com/r/2021LASDCommunitySurvey
Thank you in advance for staying engaged and guiding the LASD and greater community. Warmest Wishes Chris Bigger Superintendent of Littlestown Area School District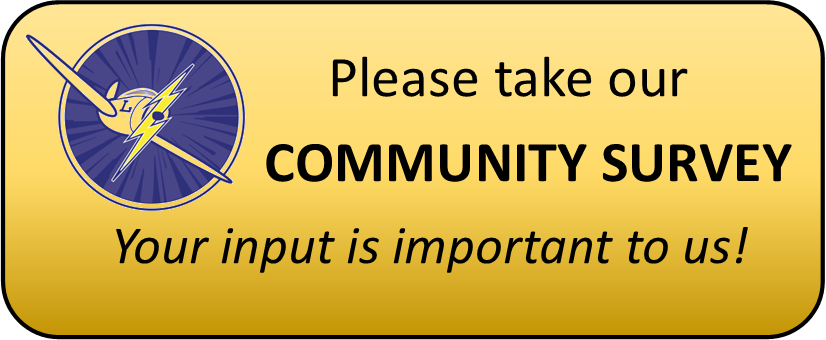 Mrs. Coleman's Freshman class teaching each other about how WWI was financed. students are presenting and students are taking notes.

GOOD LUCK to our LHS Marching Blue Band as they compete this Saturday (11/6) at New Oxford High School. If you would like to attend the event, tickets are $11 for adults and $9 for students and seniors. The show will begin at 5pm. Our Blue Band is scheduled to take the field at 6pm to compete against other local schools such as Carlisle, New Oxford and South Western. Our students would love to see as many Littlestown fans as possible!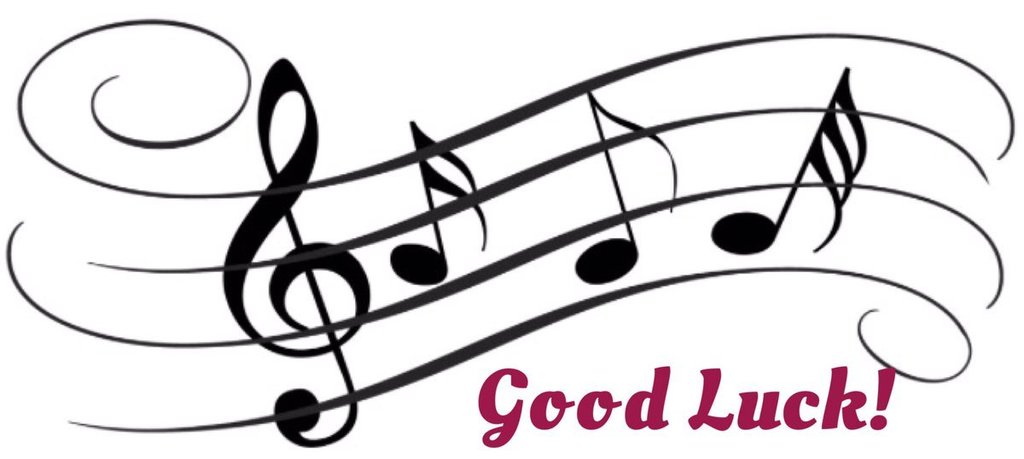 Mr. Staub's statistics class was launching gummi bears today! Students recorded the distance the candy traveled vs. the height that it was launched from. Their goal was to come up with a regression line equation to predict the distance launched at different heights.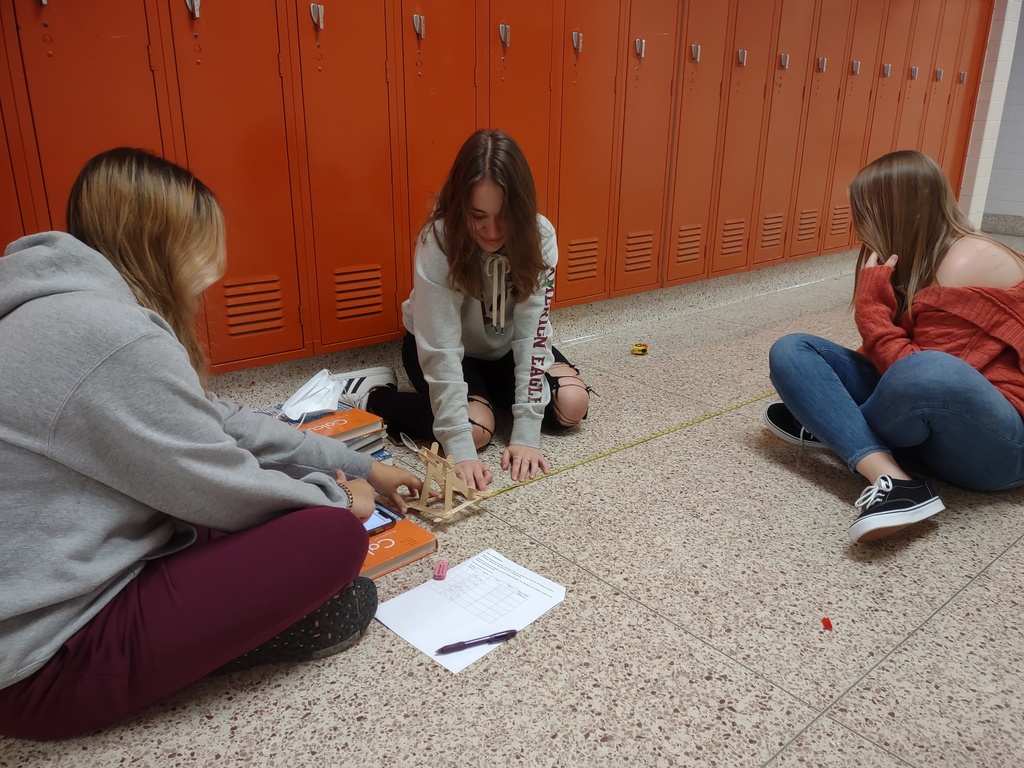 Get those smiles ready! November 10, 2021 will be your chance to have your school yearbook photo retaken if you were absent for the first opportunity. Please visit the Lifetouch Website to order your prints using the code EVTGT4KPQ.