MAMS PSSA Score Reports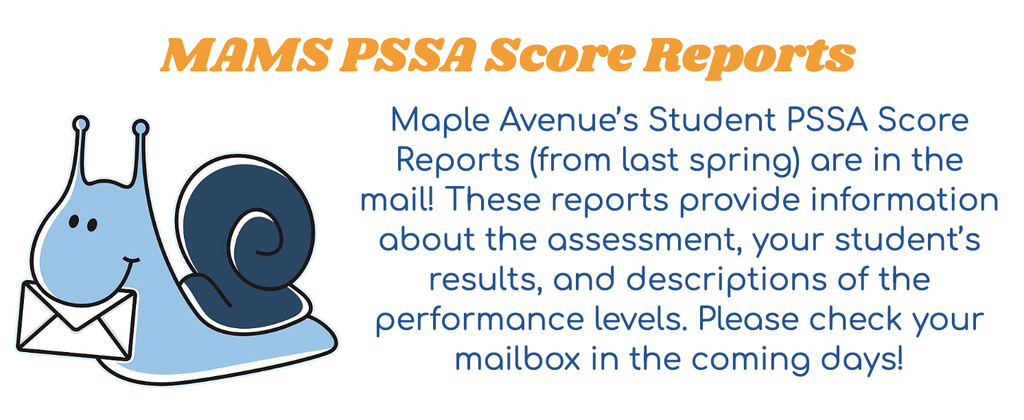 MAMS students worked together to create this poster on how to show Politeness.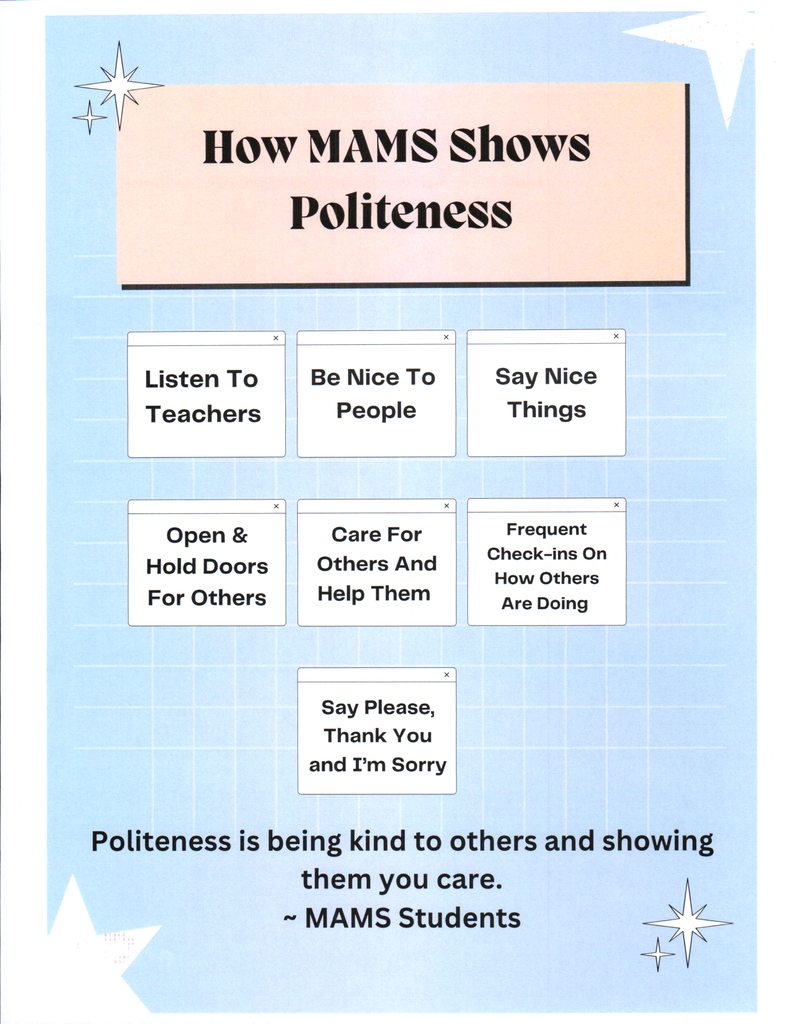 IMPRESSIVE project from Mrs. Trout's 7th Grade Ancient Civilization Class

Today in 6th Grade Math...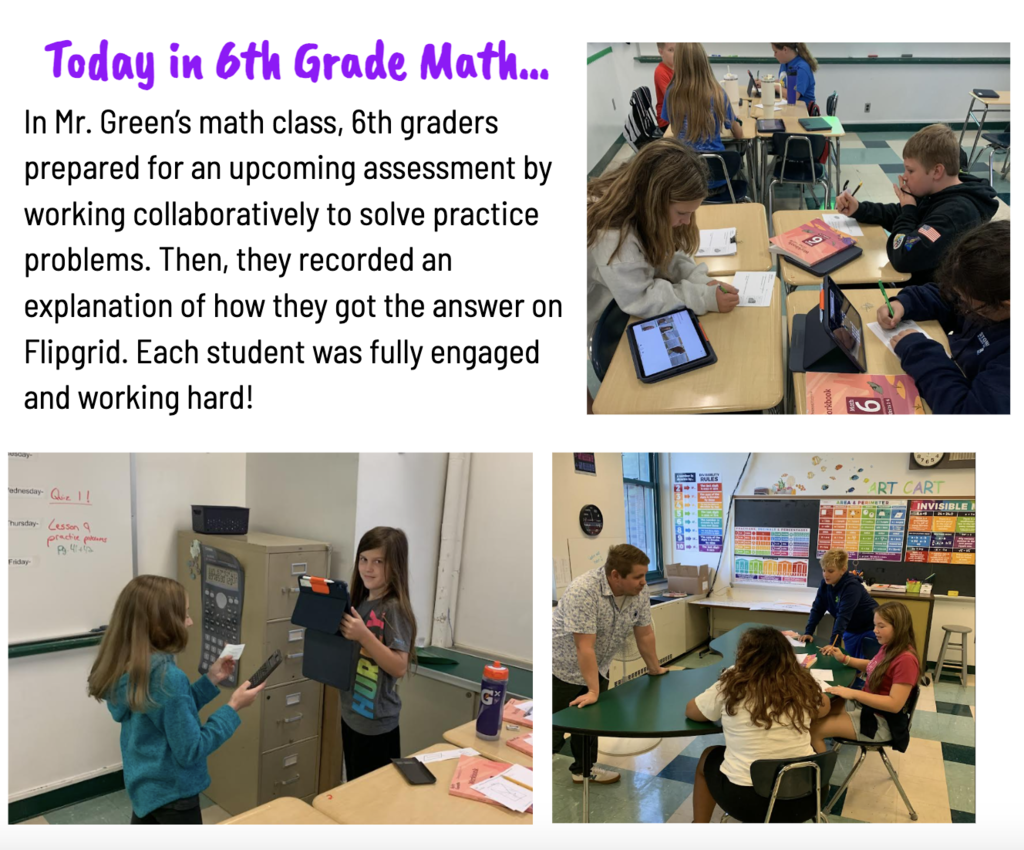 Copies of the LASD Calendar for 2023-2024 are available in the MAMS office.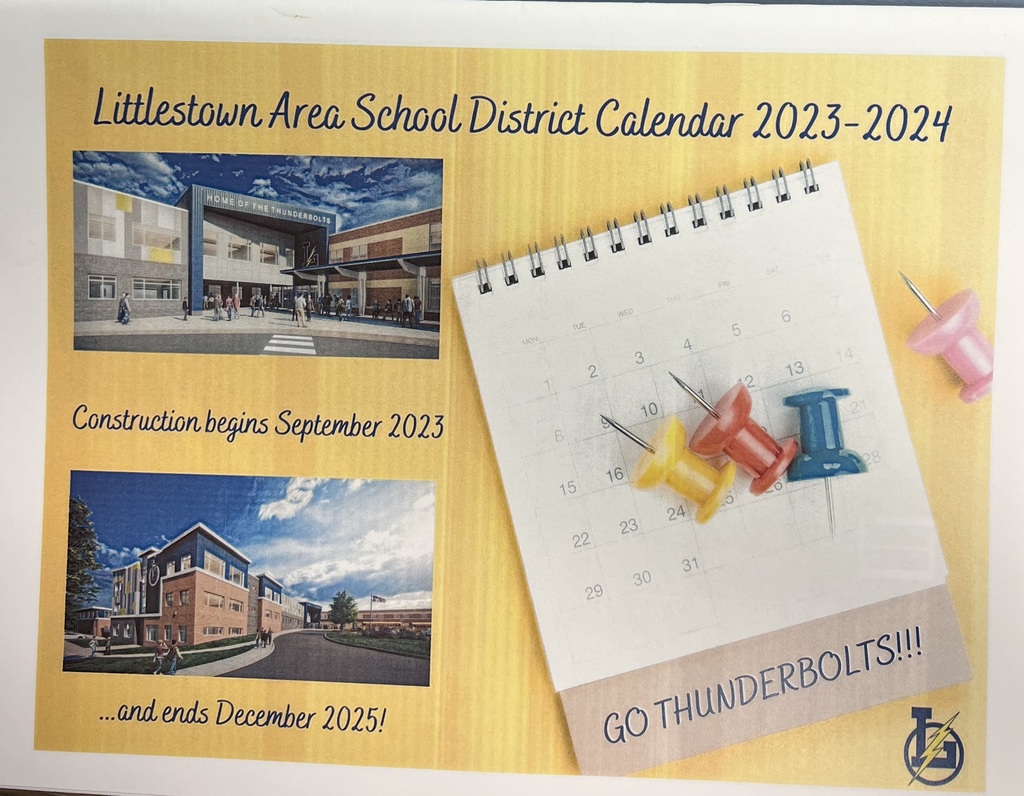 Bolt Pride Winners Week of 9/11/2023

Flu Shot Reminder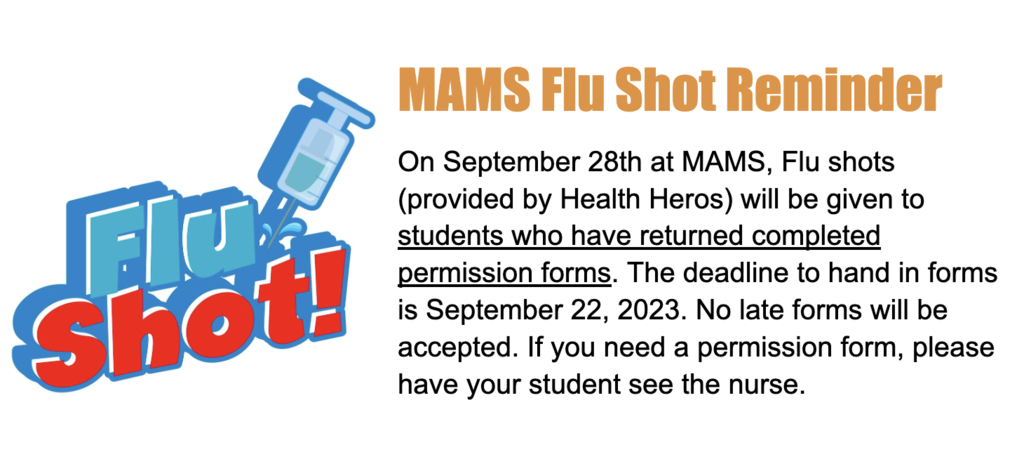 MAMS Spirit Week 2023

Maple Avenue's September Positive Behavior Reward Schedule

MAMS Morning Drop Off Reminder

MAMS Picture Day is October 4th Information coming home soon.

MAMS Child Study Team Information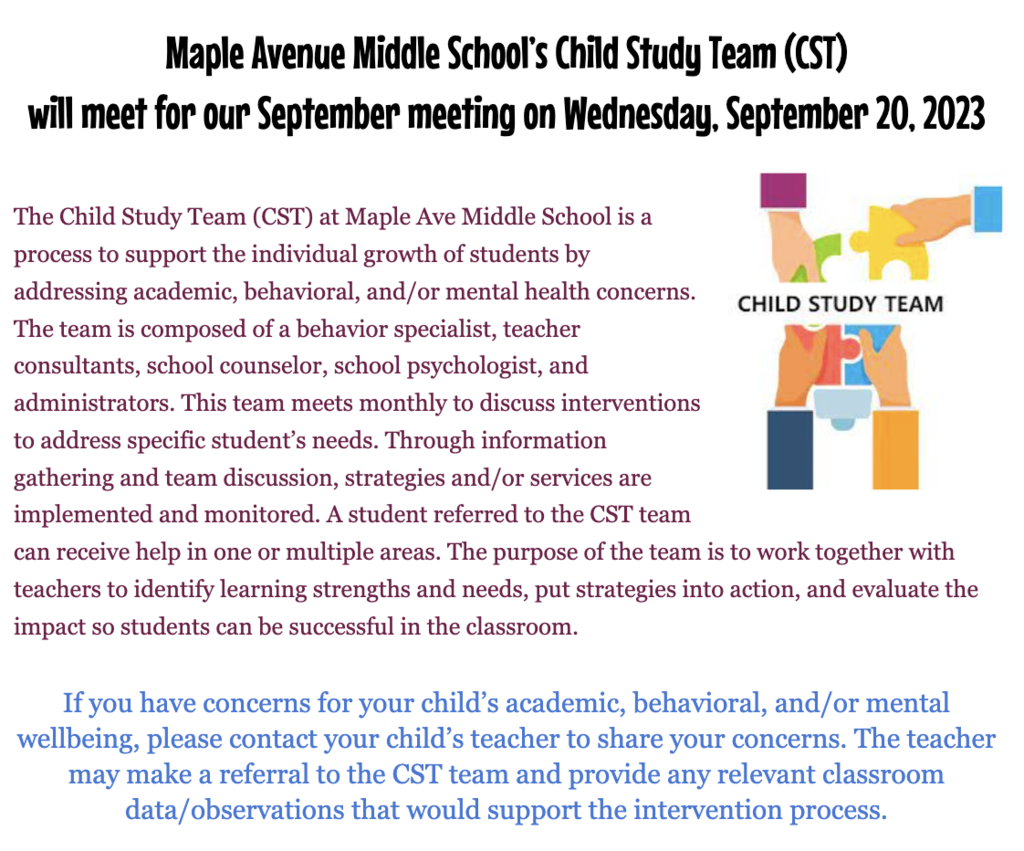 Important Information from the Maple Avenue Guidance office.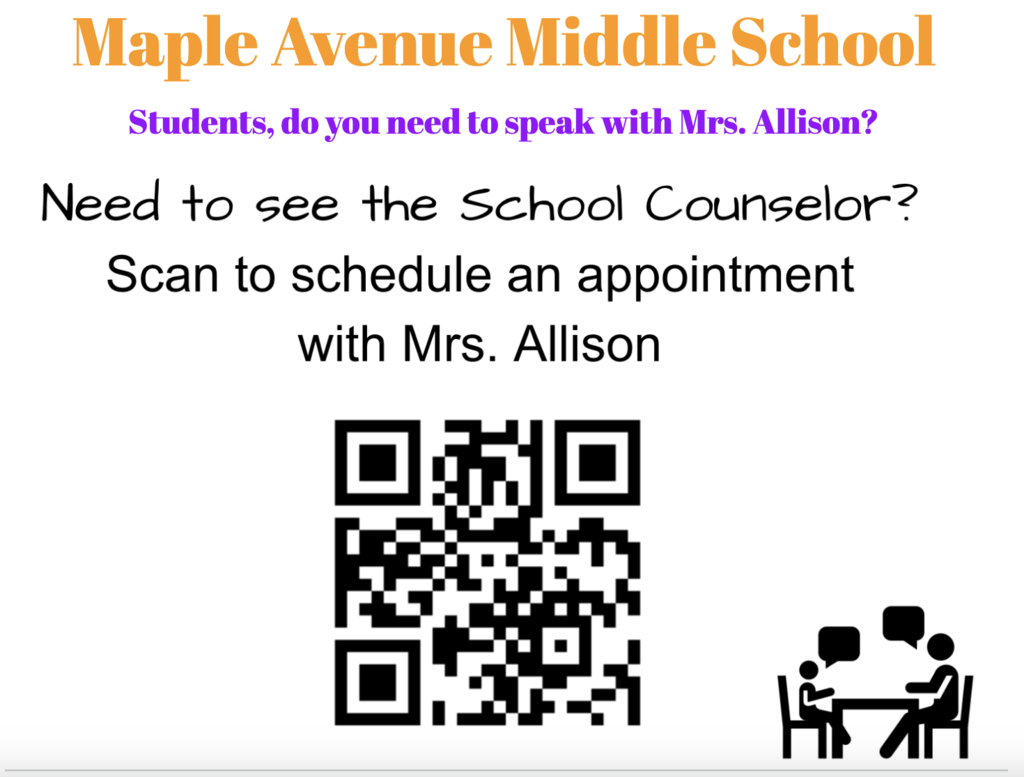 MAMS Bolt Pride 8-28-2023

MAMS Bolt Pride 9-4-2023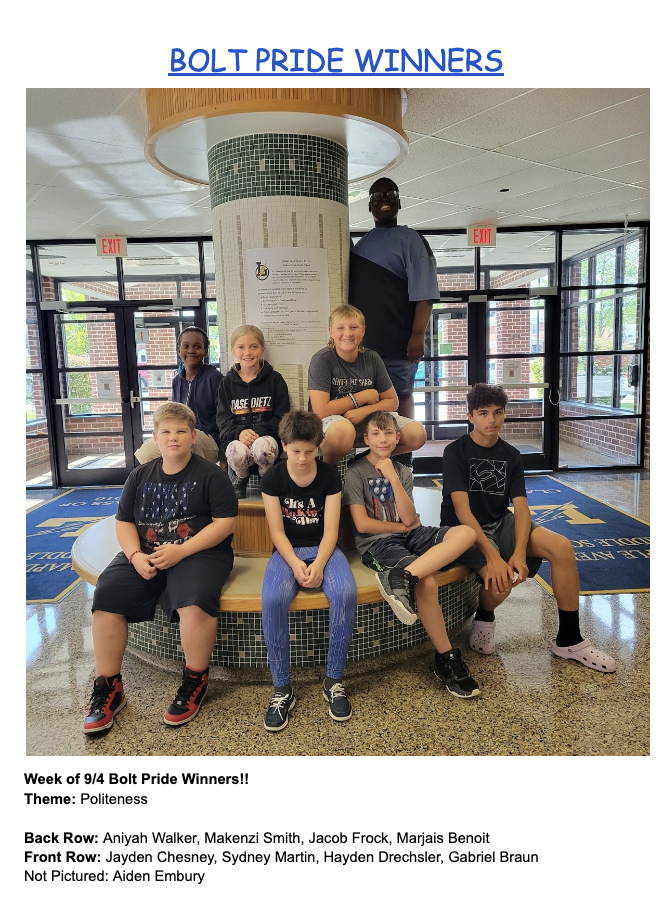 MAMS Monthly Reward Information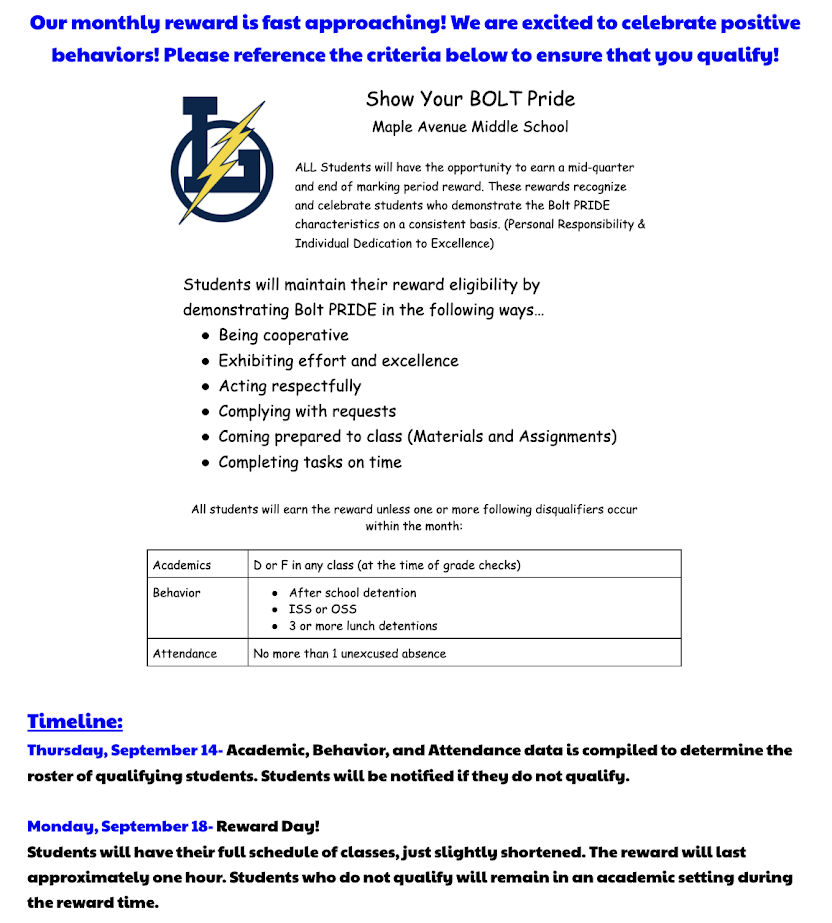 MAMS Yearbook Club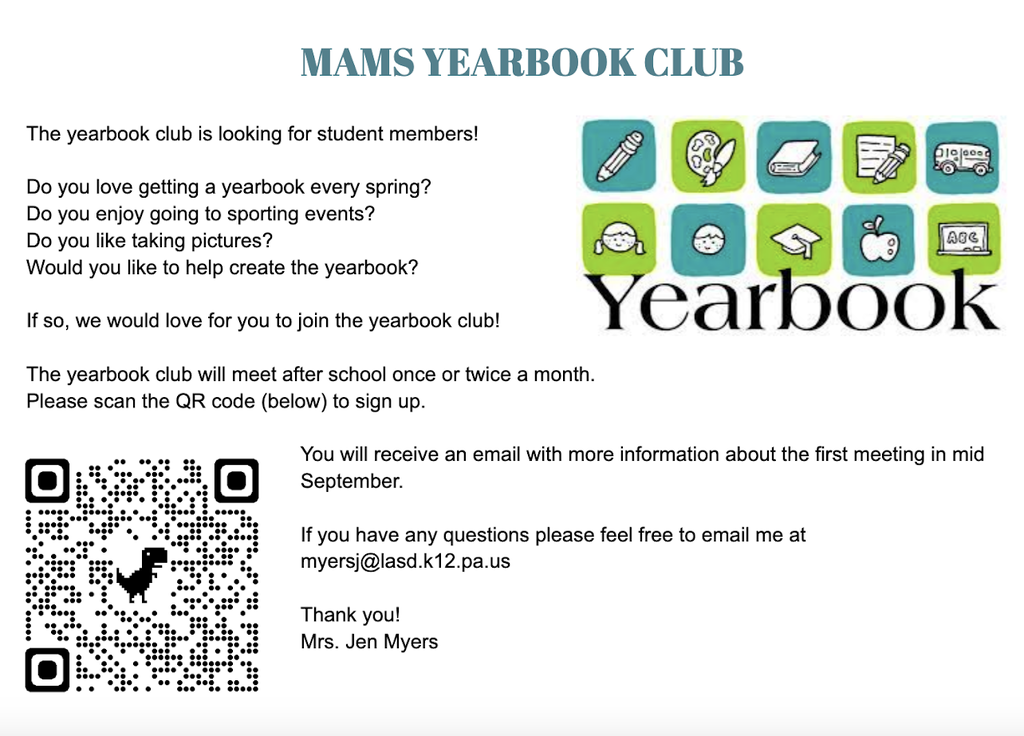 ​Parents/Guardians, Littlestown Area School District will host Mobile Dentists/Smile Programs during the days of November 13, 14, 15, 16, & 17, 2023. For those who are not familiar with the program, the Mobile Dentists/Smile Programs team will set up a mini-dental office in our building and can provide dental examinations, cleanings, fluoride treatments, x-rays, and sealants (if necessary) for children who return completed forms. Mobile Dentists/Smile Programs can provide these services to families who need financial assistance, and it has subsidized fees for those who choose to pay for the preventive care. No child is ever turned away from Mobile Dentists/Smile Programs because of financial need. The Mobile Dentists/Smile Programs provide dental care for students who do not have access to a dental provider. If your child already has a dentist, you should continue services with that provider. Required permission are necessary prior to the team's arrival. Mobile Dentists/Smile Programs will complete dental exams and paperwork required by state mandated programs, where required. You can learn more about Mobile Dentists/Smile Programs by going to its website:
www.mobiledentists.com
and watching the short video about the preventive dental care program. Permission Forms can be completed online below for each school or print and complete the enrollment form: Alloway Creek:
https://www.myschooldentist.com/ACLAPA_schsrm
Maple Avenue MS:
https://www.myschooldentist.com/MALAPA_schsrm
Littlestown SHS:
https://www.myschooldentist.com/LSLAPA_schsrm
Mobile Dentist Enrollment Form -
https://drive.google.com/file/d/1Lzlo6tbxDElLZy5txPullXYKdbLtfv1u/view?usp=sharing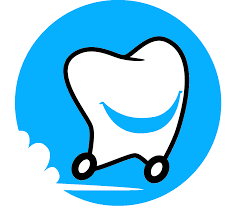 Bolt PRIDE Morning Meeting Information 2023-2024